Pharmaceuticals in Brief
Visual Design, Illustration, Animation
April 2020
Redburn (Europe) Limited
Brief: Redburn has over fifty publishing research analysts, working across a wide variety of topics, from Biopharma to Banking. Many are specialists in their chosen subject, as well as being financial experts. However, the clients reading their research will usually have little to no specialist knowledge. I therefore assisted analysts to produce graphics to accompany their reports that show complex processes in an easy to understand format. These were either illustrations or animated sequences. Below is a snapshot of some of the designs I created for the Pharmaceuticals team.
In the case study illustrated here, the analyst was writing a report on the role of gene therapy in medicine. Understandably, very few of Redburn's clients are experts in this field, so the language in the report and any accompanying illustrations needed to be as easy to understand as possible.
I produced a number of illustrations for the report. For some, the analyst had a rough idea in his head of what he wanted to show, which was then worked up through a series of iterations to produce the final version. The emphasis was on helping clients to understand a complex scientific process without them feeling overwhelmed by the detail.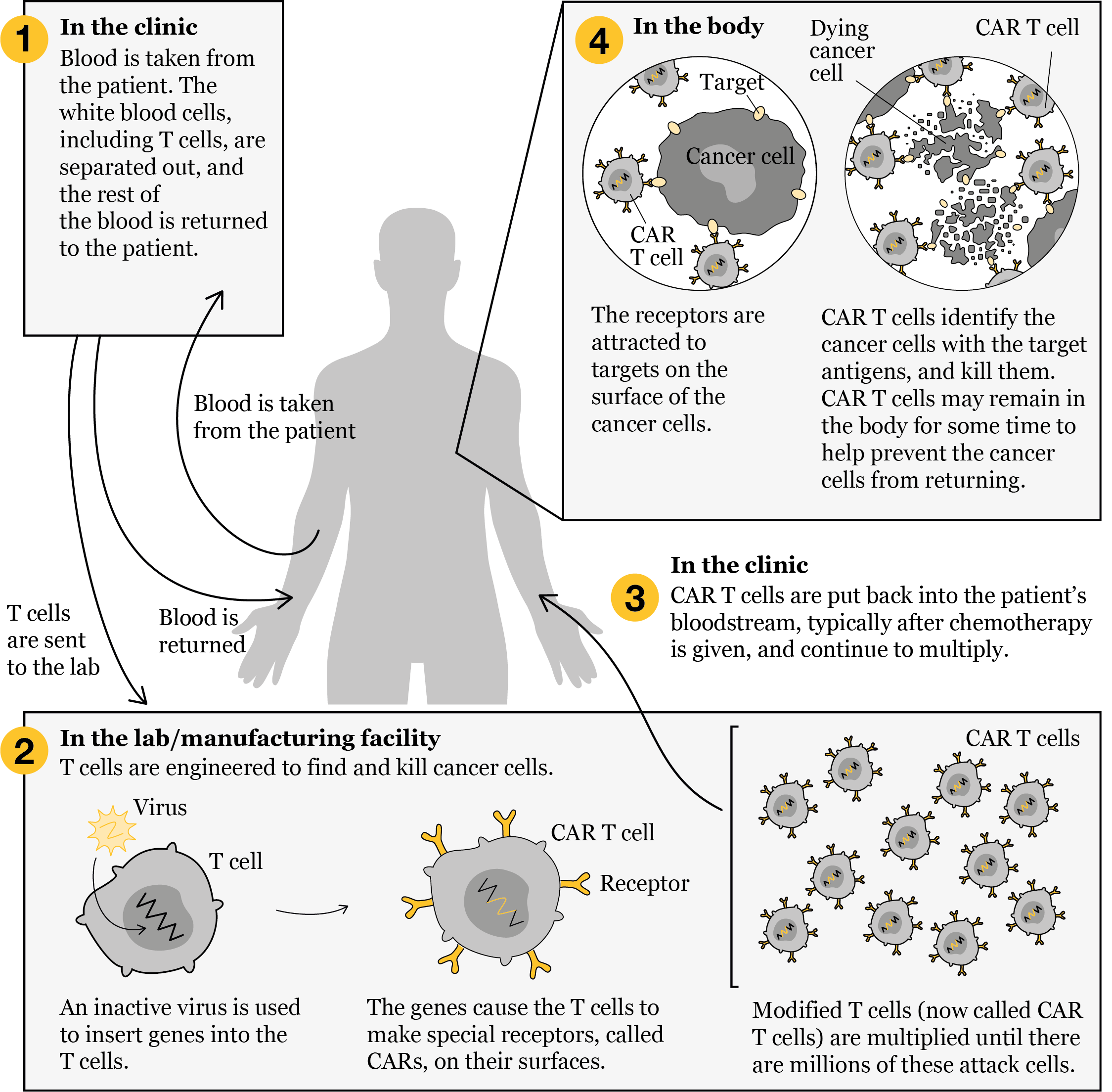 For others, the analyst had an illustration from a scientific publication to work from. Once I'd checked with the analyst that the appropriate copyright permissions had been obtained, I simplified the illustration and restyled it in our colours and styles so that it would fit with the rest of the report.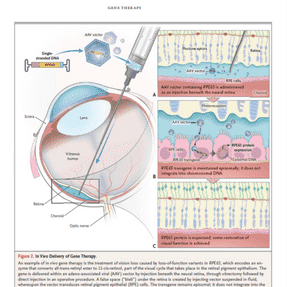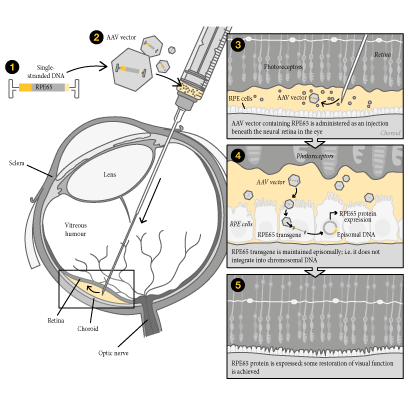 Finally, I built an animated sequence to accompany voiceover by the analyst. This was exported for use both as part of his presentation to clients and as a standalone video snippet for future marketing purposes.
Please note, this video has been shortened for copyright reasons.