Visual Design, UI/UX
September 2020 – April 2021
Redburn (Europe) Limited
Brief: Redburn's ESG (Environmental, Social and Governance) product aims to identify those companies that deliver on sustainable investment promises, while offering share price outperformance and value for stakeholders. I was tasked with integrating the new ESG products into the firm's existing websites, producing a series of printed marketing booklets and building a design system that worked across all departments.
Redburn's ESG offering comprises three main products – the ESG strategy profile (a spider diagram that maps six different ways of looking at value), the PSP Score (a measure of human capital) and ESG Sentiment (which tracks long-term trends). I worked with the ESG team to design ways to illustrate each of these concepts.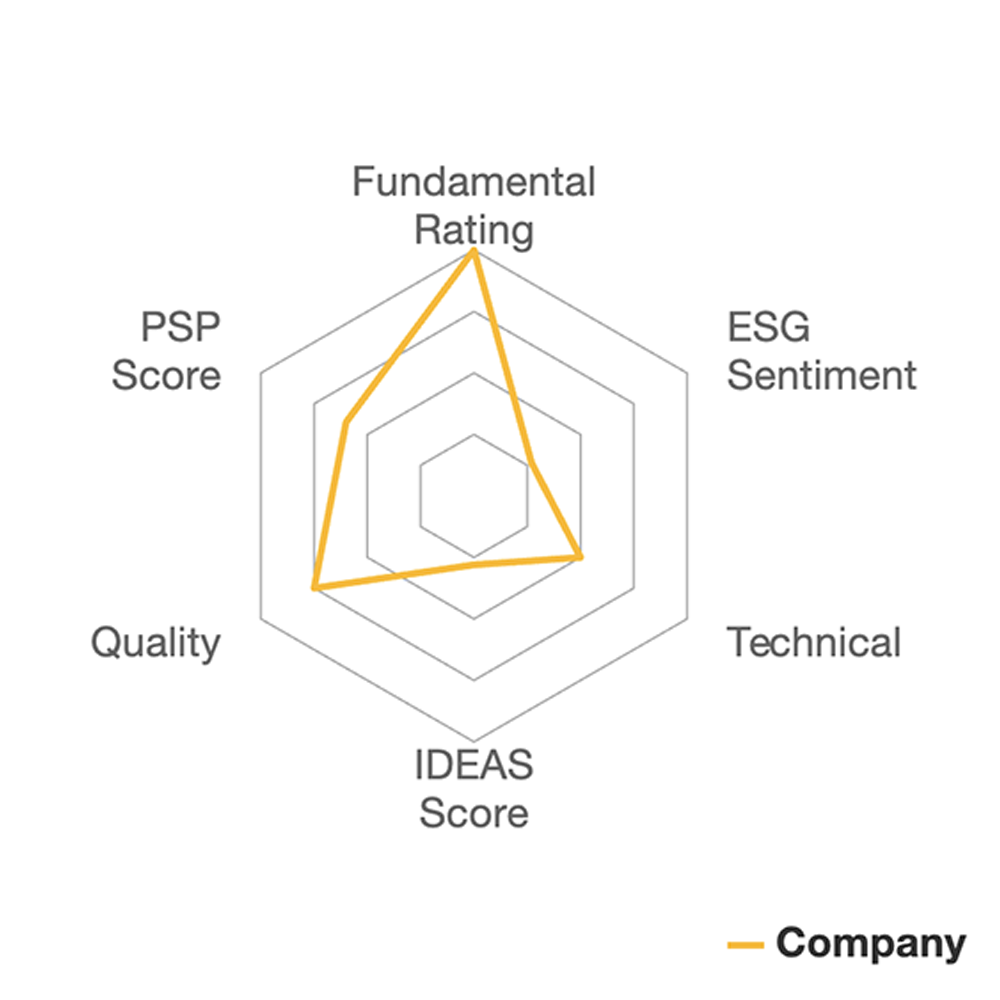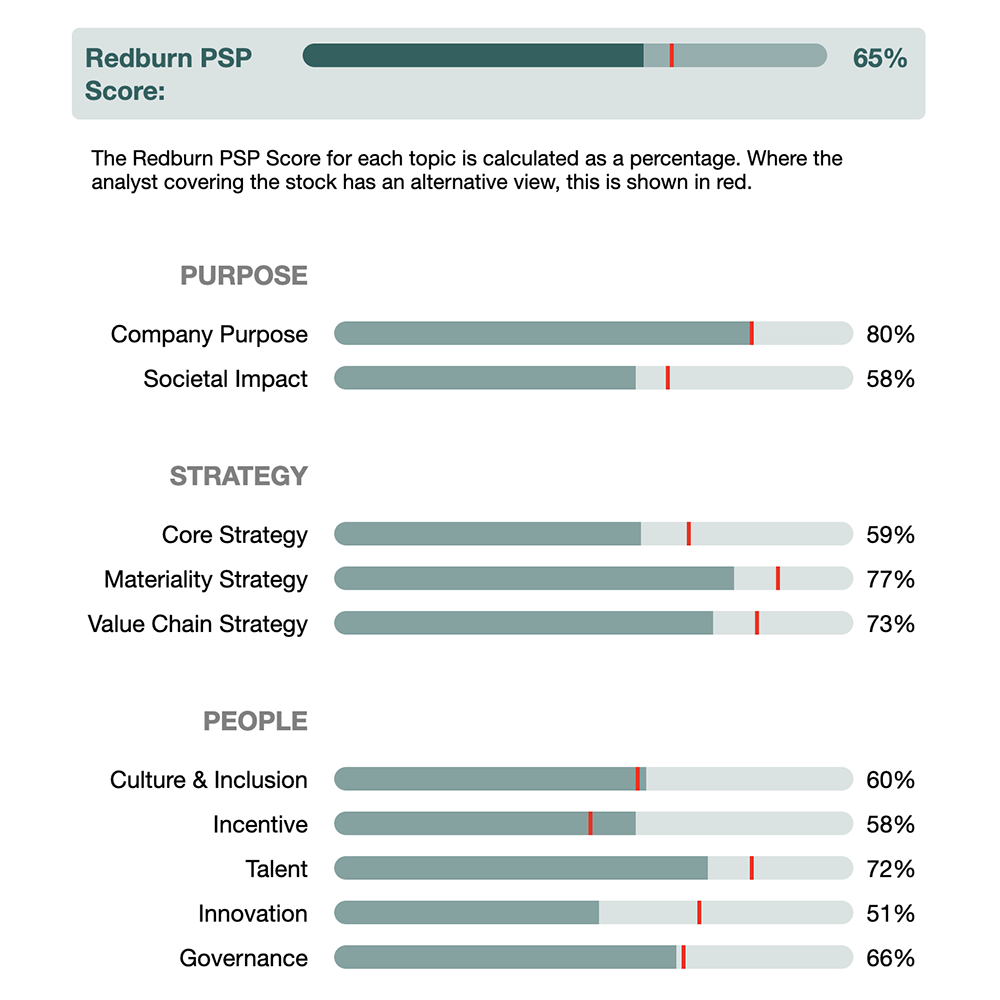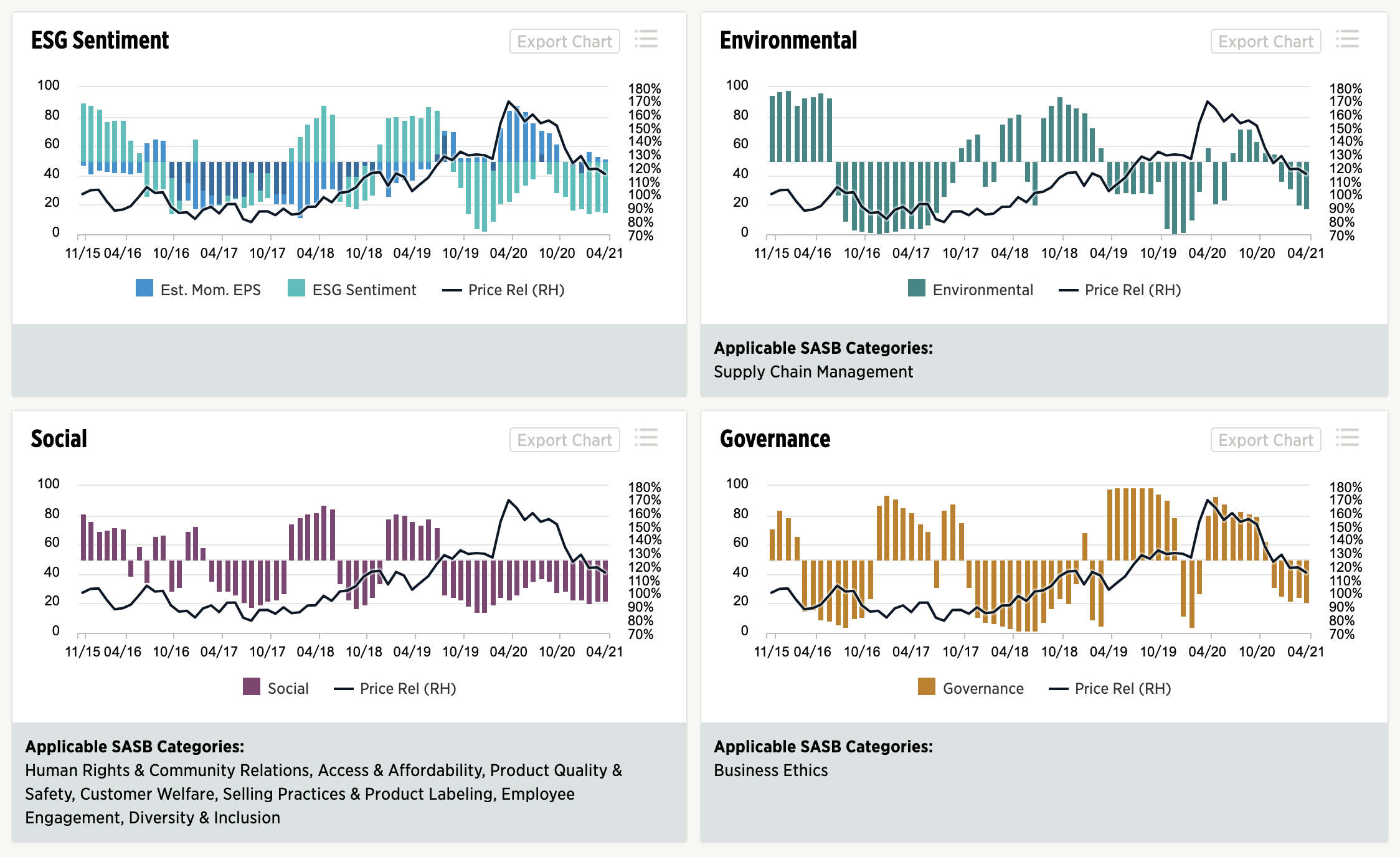 I also collaborated with a team of engineers to adjust the firm's existing websites to incorporate the new ESG data and visuals. Each website has its own design system, so the common element was the green colour.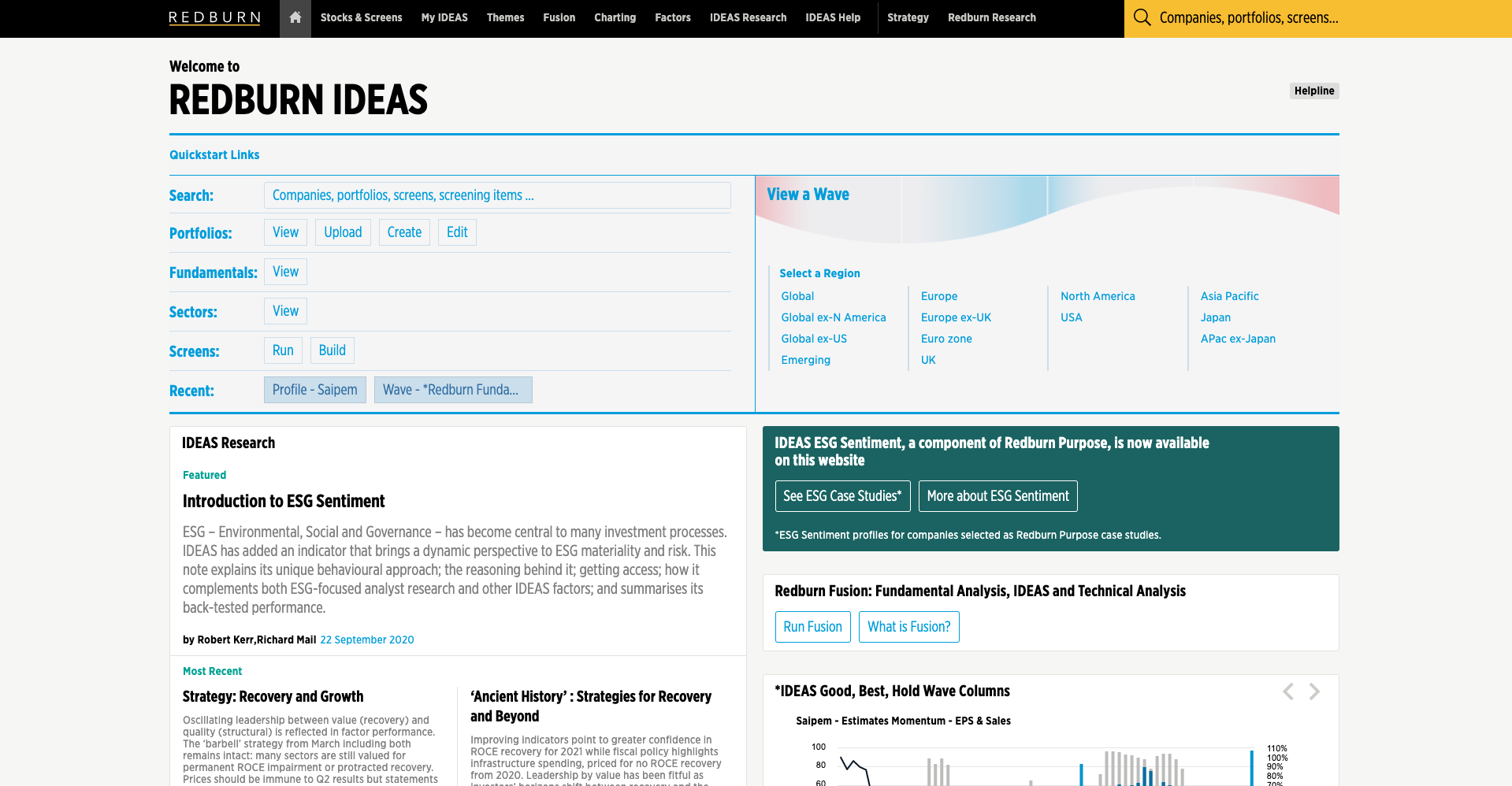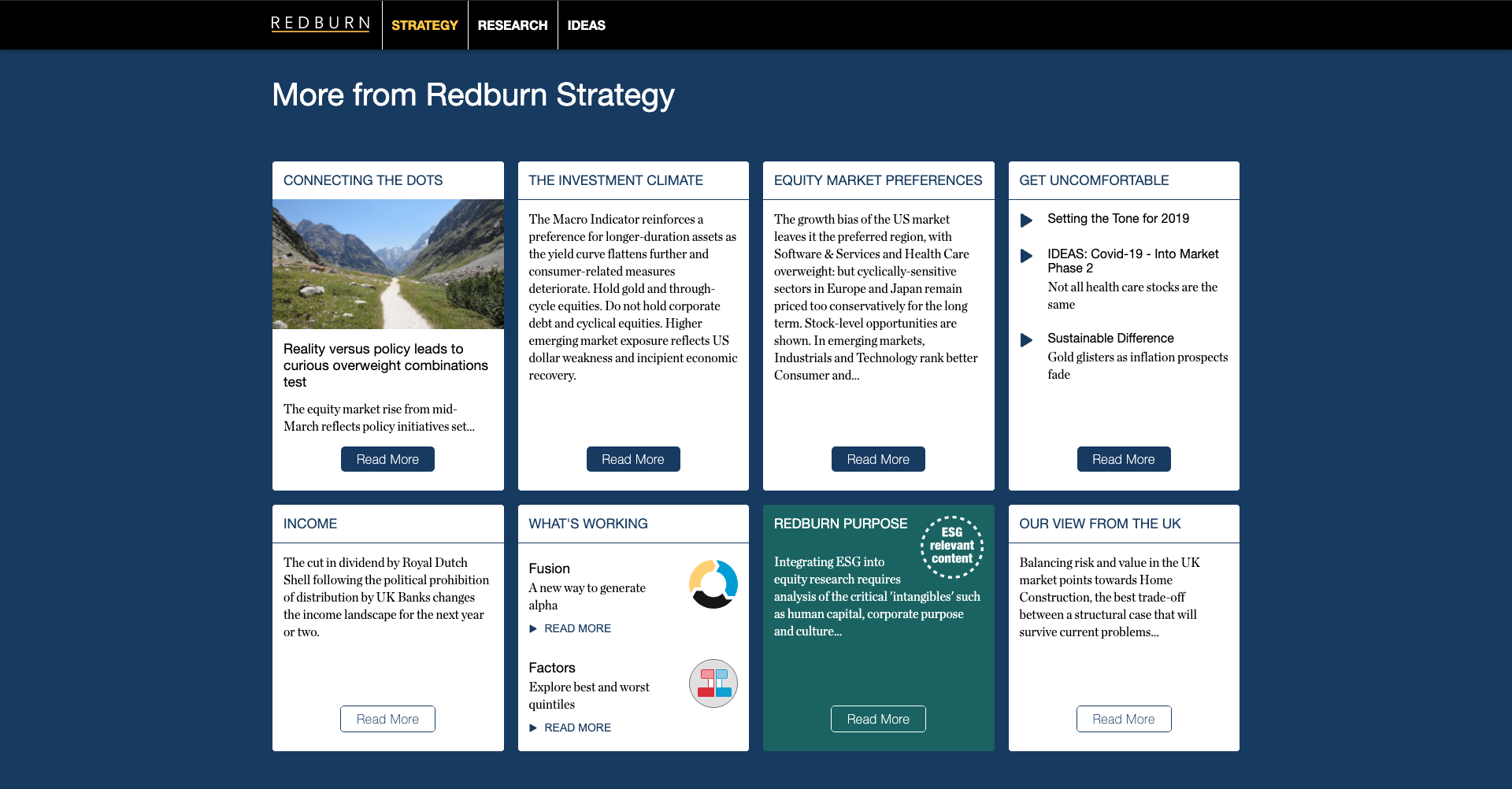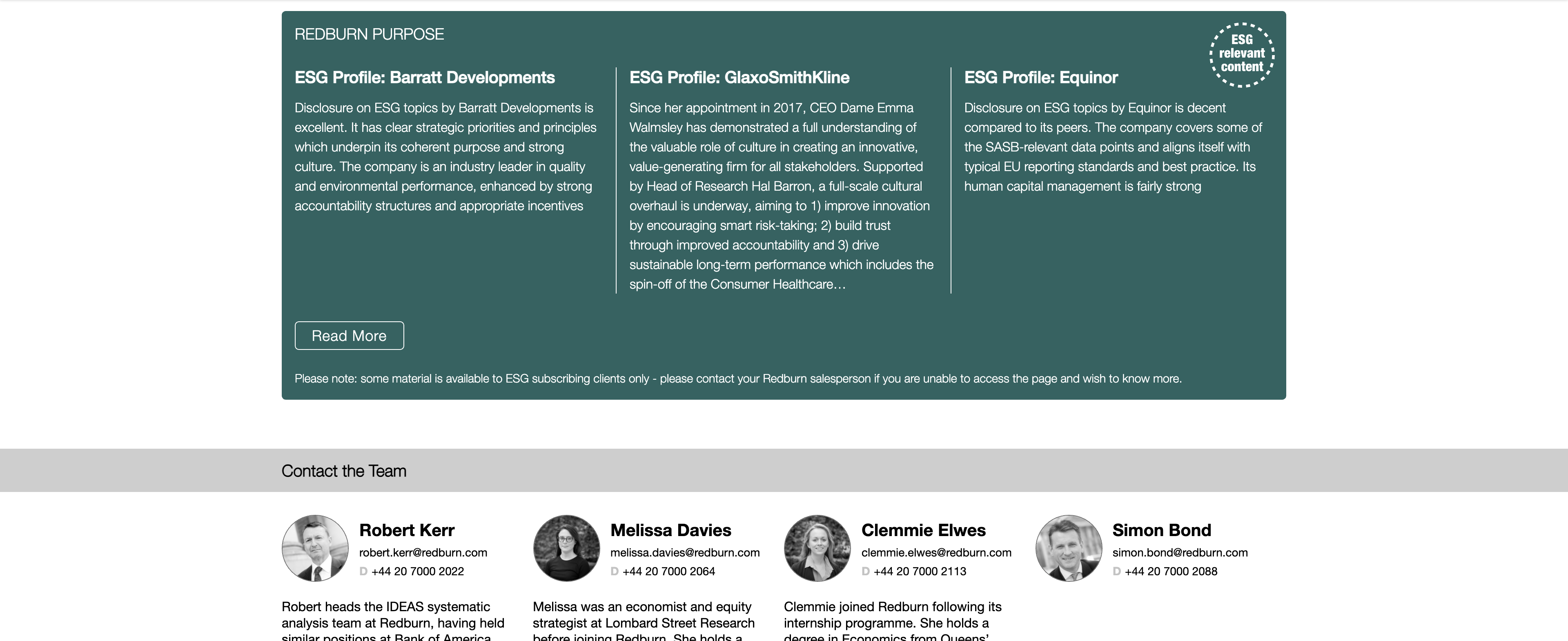 Finally, I produced a series of printed marketing documents to highlight the new products.