Prototype App for Inspiring Artists
UI/UX, Visual Design, Prototyping
August 2019
General Assembly workshop
Brief: In August 2019, I was lucky enough to spend a week at General Assembly's London office getting up to speed with the latest developments in UX design. As part of the course, we were tasked with prototyping an app to solve a problem experienced by other members of the course in their day-to-day lives. I discovered that several of my classmates enjoyed making art in their free time, but expressed frustration that choosing what to draw often ate up all the time available. I decided to try to come up with a solution.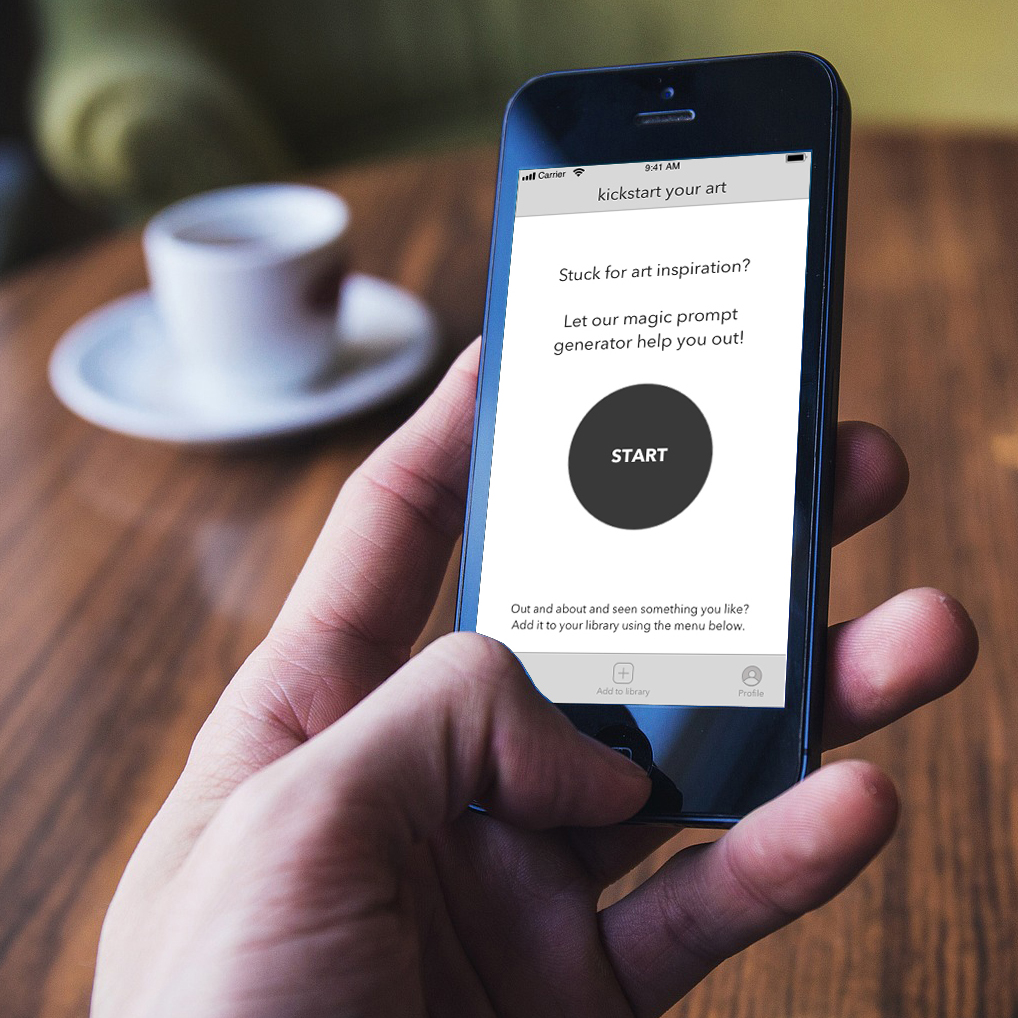 A series of initial interviews with users established two common problems: (i) when they sat down with the intention of drawing, they didn't know what to draw and (ii) even when they found a source of inspiration it proved too complicated and they ran out of time.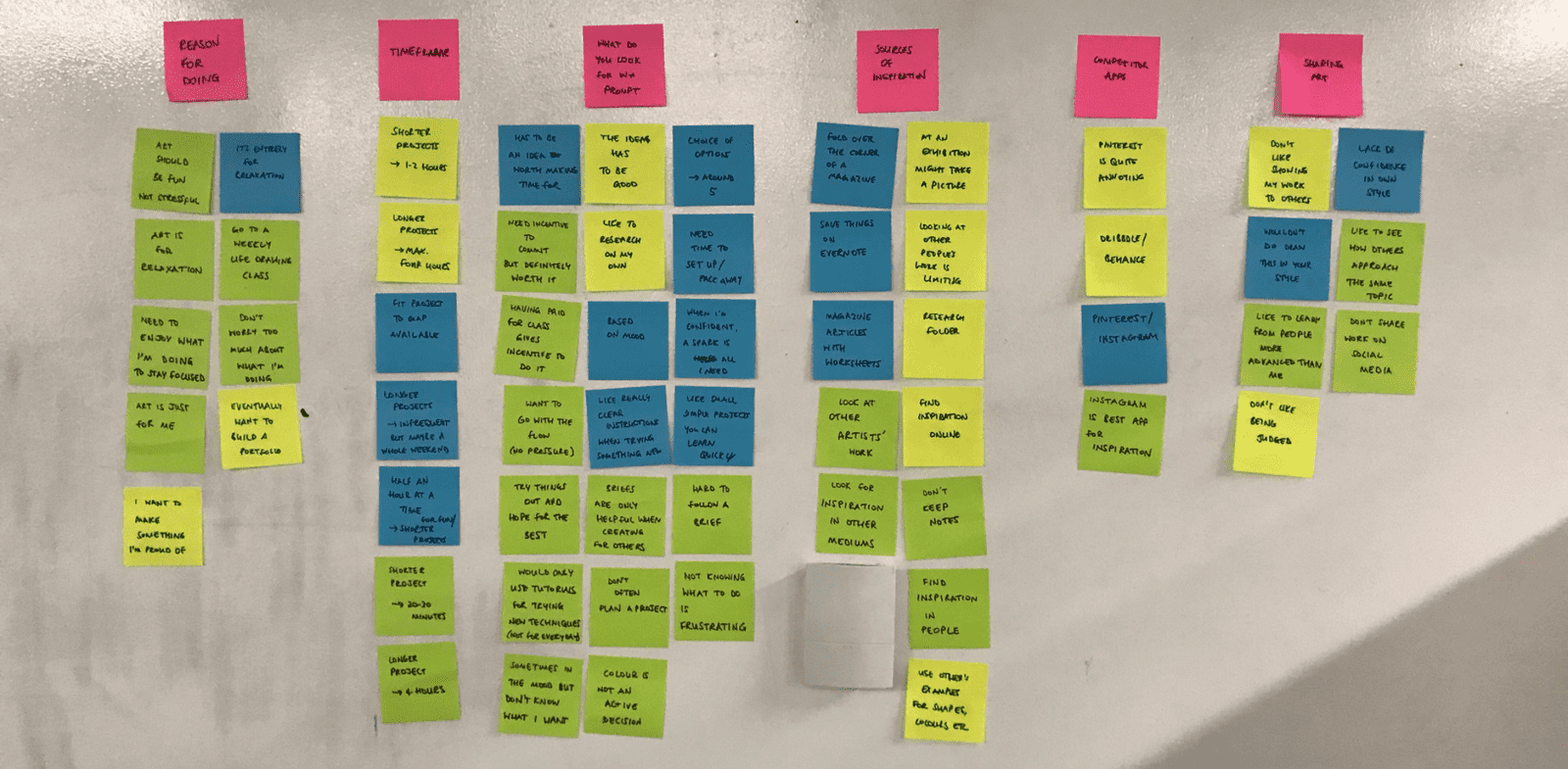 This research helped me refine a user persona.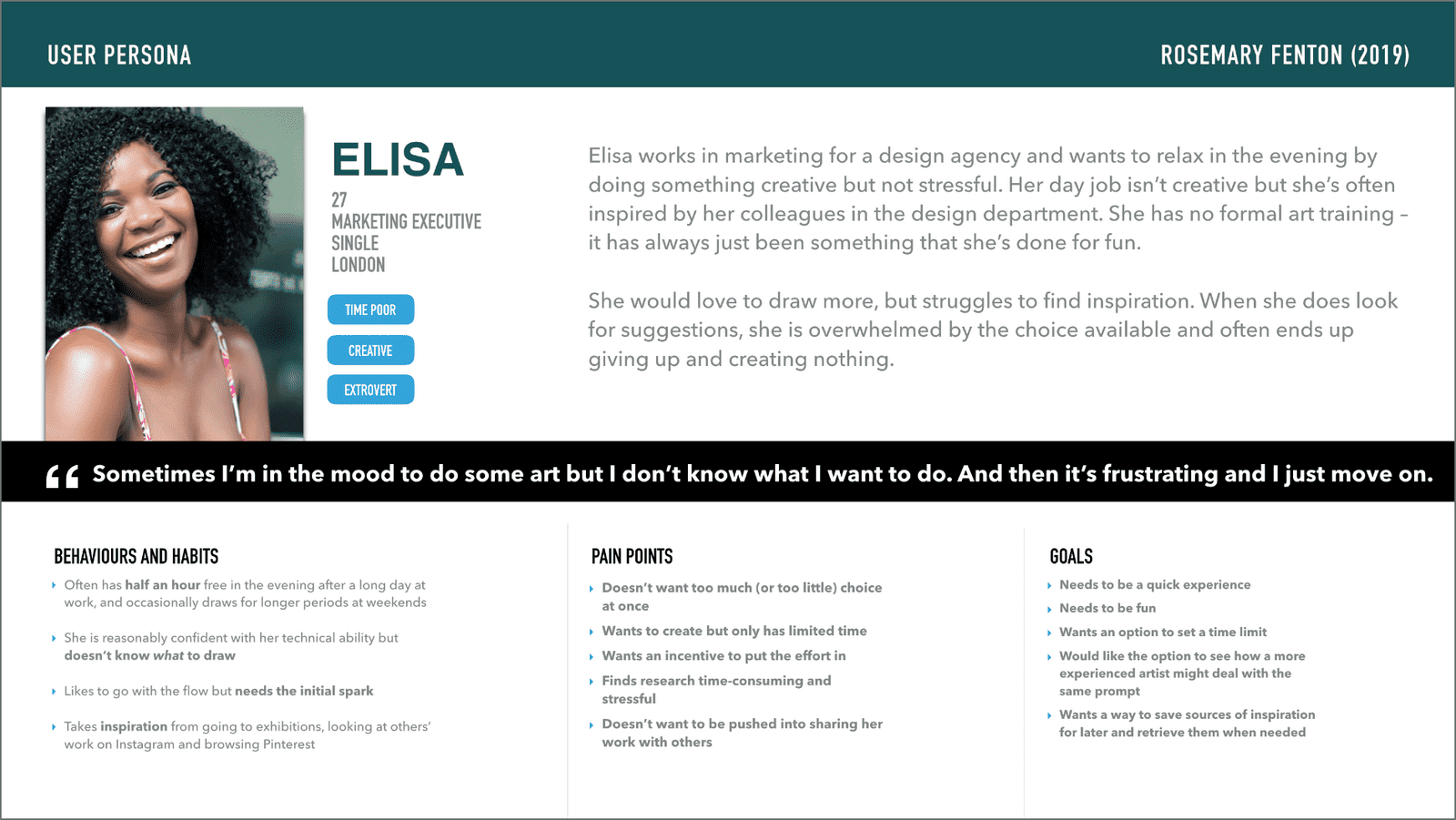 I brainstormed a possible user storyboard and then built this out into an initial user flow. This established how the app might work in principle, from opening the app to having a prompt delivered and a timer counting down to a deadline.

I started with lo-fi paper prototypes and tested them on users. Feedback was positive, and the changes were incorporated into the design. This led to the final userflow and the creation of a mid-fi digital prototype.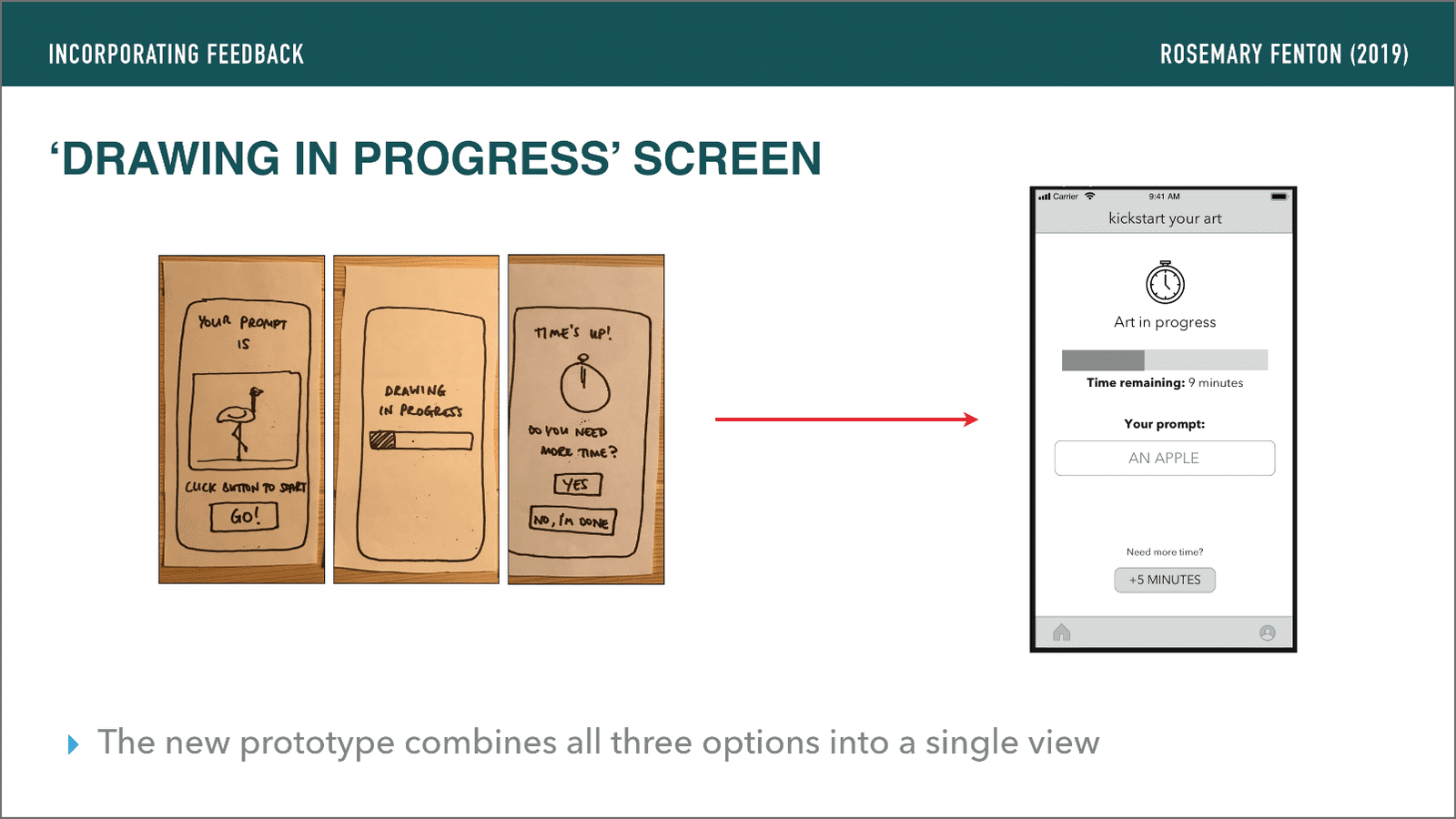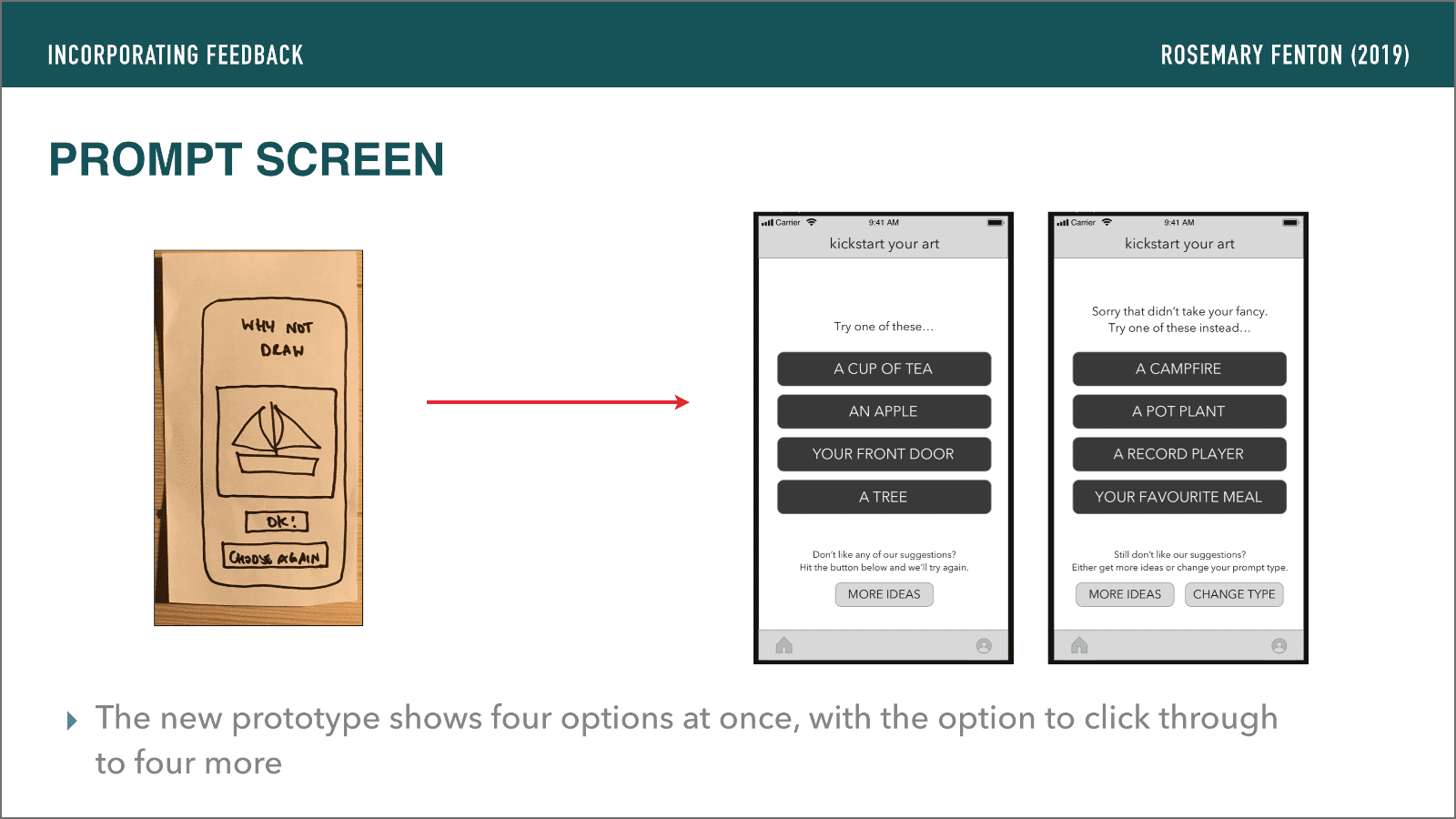 At the end of the five-day sprint, I had a functioning mid-fi prototype and a preliminary user flow ready to take into the next round of testing. The final design is shown in the prototype below. Click on the image for a chance to try it yourself.